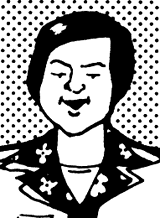 The Curious Ancestry of

WAYNE L. COWDREY

By William L. Moore
________
Whenever the circumstances surrounding the origin of a major religious movement are publicly called into question, the resulting controversy often brings unwarranted personal attacks upon those who have attempted to set the record straight. And so it has been with Wayne L. Cowdrey of Orange, CA, one of the co-authors of a fascinating little volume called Who Really Wrote the Book of Mormon, which created quite a stir back in 1977 after achieving national publicity in a Time magazine feature article.

Eager to seize upon anything which might discredit its authors, certain Mormon apologists quickly focused-in on an obscure statement in Who Really Wrote... characterizing Wayne as a "direct" descendant of Mormon church co-founder Oliver Cowdery. Such a claim, they rightly argued, could not possibly be true, because Oliver had no male heirs, and therefore if the authors of Who Really Wrote... were given to making such demonstrably false claims as this, how many other false claims did they make in their little book? What really seems to have upset these Mormon critics, of course, was the fact that Cowdrey et al. had attempted to show that The Book of Mormon was not a sacred record at all, but rather it was reportedly derived from an unpublished, purely fictional manuscript penned about 1812 by a down-and-out ex-preacher named Solomon Spalding. Such potentially dangerous blasphemy, the critics felt, must not go unchallenged. 1


The Question of Wayne L. Cowdrey's Family Tree

A quarter-century later, the question of Wayne L. Cowdrey's family tree continues to pop up in "faith promoting" Mormon publications and related web-sites, in spite of the fact that he personally has never claimed anything more than his own family's long-standing tradition (acknowledged in Mary Mehling's Cowdrey Family Genealogy, published in 1911) that Oliver Cowdery was just a close cousin. "That sentence in Who Really Wrote...," says Wayne, "is just an editorial mistake. It's certainly nothing to get excited about." And, it might be added, the same can be said for a handful of old news reports alleging the same relationship -- reports which did not originate with, and were never approved for publication, by Wayne L. Cowdrey.

Historically speaking, "family traditions" generally offer very little in the way of hard facts to substantiate their often extravagant claims, and up until now, tradition is virtually all that Wayne could rely upon to back up his assertion that he and Oliver come from related American branches of the Cowdery/Cowdrey family tree.

According to Mrs. Mehling (p. 399) her information came from one of Wayne's ancestral cousins, a man who had six children. On the other hand, Oliver Cowdery's legitimate line came to an end when his eldest daughter (Mary Louise) died childless in 1910. All of his other children (four girls and one boy) passed away in their infancy or youth..

The person of special interest in Wayne L. Cowdrey's ancestral family is Oliver's grand uncle, Jacob N. Cowdery. Both Jacob and his brother (Oliver's grandfather), William Cowdery, Sr., were sons of Nathaniel Cowdery (1691-1751) who was a tanner by occupation and died in Hadley, Massachusetts. Jacob, as it turns out, was quite a remarkable character.

As Mrs. Mehling records it (pp. 83-4), Dr. Jacob N. Cowdery was born in about 1743 and was married in 1755. Mehling justifiably raises the question of Jacob's apparent youth at the time of his marriage; however, in the end, the wedding date seems firmly established -- although it cannot be entirely ruled out that Jacob may have actually been born as early as 1738. Presuming that Mehling is correct in her reporting of dates, Jacob (the youngest of Nathaniel Cowdery's fifteen children) could not have been born before the latter part of 1742, since his elder brother, Jabez, was reportedly born on 29 May 1741.

Mrs. Mehling tells us this of Jacob: "He was a great hunter, often being away from home for months at a time. One time he was gone from home seven years, and was sought for a long time. Not finding any trace of him, his family supposed that he was dead; when one day he opened the door of his home, put his gun in its old place, and remarked that he had 'been hunting.' Where he was during the seven years was never known to the Vermont family...."

Although Mehling clearly implies this strange event took place while Jacob's family was living in Vermont, in fact the events could only have transpired while the family was residing in Connecticut during the 1760s, 70s, or 80s. Indeed, an examination of the birth dates recorded for Jacob's first seven children (b.1756, 1757, 1760, 1762, 1764, c.1771, and 1772) provides prima face evidence that the seven-year absence must have occurred between 1764 and 1770, which would have been the period between the French and Indian Wars and the American Revolution (in the latter of which Jacob served as a soldier). Given what little we can know about him, it seems that Jacob the Hunter must have been something of an early, Eastern frontier version of those legendary Mountain Men who roamed throughout the remote regions of North America's "Wild West" a few decades later. Jacob's Wild West, however, was undoubtedly the Genesee Country -- the then largely unsettled western part of New York. The dauntless frontiersmen of this section of the American wilderness sometimes ranged as far westward as the Connecticut Western Reserve of Ohio, and Jacob himself may have ventured that far from home.


Family Ties and Migrations

Dr. Jacob Cowdery's marriage to Mary Anna Beckwith of East Haddam, Connecticut , took place on 18 December 1755 -- perhaps at the point of a shotgun, considering the groom's extreme youth at the time and the fact that the couple's first child, Azubah (Ezubah), was born only seven and a half months later (on 1 August 1756). Two other children soon followed in short order: Lydia (in 1758) and Edward (in 1760). Then the family, along with a number of other Cowdery relatives, moved farther west to Hartland, Connecticut, where they remained for more than twenty years. While in Hartland Jacob and Mary Anna had four more children: Jacob, Jr. (in 1762), Squire (in 1764), Kitty (c.1771), and Joel (in 1772). It was during this period of the family's residence in Hartland that Jacob's seven-year absence from home occurred.

The U. S. Census reports indicate that by 1790, Jacob's wife had passed away; his daughters were married and living with their husbands; and the rest of the family was divided between two adjacent farms in the town of Litchfield (some fifteen or twenty miles southwest of Hartland).

In the spring of 1791, Jacob followed his brothers Jabez and William, Sr. in what seems to have been a general migration of that branch of the Cowdery family. Jabez and William, Sr., with parts of their large families, had moved from Connecticut to Vermont a few years before -- Jabez having gone to Tunbridge in Orange Co. (where Jacob eventually also relocated), William Sr. to Reading, in Windsor Co. (thirty or so miles to the south), William, Jr. to the Poultney/Wells/Middletown area of western Rutland Co., and William's brother, Ansel, to Woodstock in Windsor Co. The result of this migration was that both Jabez and Jacob ended up in the village of Tunbridge, Orange Co., Vermont at the same time when the Joseph Smith, Sr. family was living in that neck of the woods.

Joseph Smith, Sr., his parents (Asael and Mary) and ten other brothers and sisters were living in and around Tunbridge in the 1790s. In fact, most of Asael Smith's family, including Joseph, Sr. and all of his children, remained in this general area until at least 1811. Jabez, who by the early 1800s had come to be regarded as the family patriarch by his many children and numerous other relatives, was still actively practicing medicine there at the time of Joseph Smith Jr.'s birth. He and his wife supplied most, if not all, the trained medical care in the area -- not counting the perhaps somewhat less professional doctoring engaged in by Jacob himself. Joseph Smith Jr. was born in nearby Sharon (only five or six miles away from the Tunbridge Cowderies) on 21 December 1805. While there is no record of his having a pediatrician, Mr. and Mrs. Dr. Jabez Cowdery would have been available to offer medical care to the child, or to any of the Smith family (not too distant relatives of theirs on the side of Joseph Smith Sr.'s wife, Lucy Mack Smith). Jabez Cowdery, known as a "physician of the old school," died in Tunbridge on 7 September 1826, at the age of eighty-five; it was almost certainly under his tutelage that Oliver's brother, Dr. Warren A. Cowdery, received his initial medical training between 1812 and 1815.

In any case, Dr. Jacob Cowdery stayed in Tunbridge with his brother Jabez for about five years, and was probably still there when Joseph Smith, Sr. and Lucy Mack were married in that same town on 24 January 1796. Shortly thereafter, Jacob seems to have succumbed to his wanderlust again. By this time, his children were all adults, ranging in age from their mid-twenties to almost forty. Sometime before June of 1796 Jacob headed southwestward, in the direction his old "Mountain Man" haunts in the Genesee section of western New York. He recorded a land transaction in the western New York village of Canandaigua on 14 June, 1796 and apparently about that same time met (and persumably married) Miss Ludico Crosman (or "Crossman"), by whom he later had a child, John, born in that village on 1 June 1799. From time to time, as John was growing up in western New York, his father Jacob presumably gave him news of John's adult half-brothers and sisters, some of whom migrated to Meigs Co., Ohio around 1800.


A Timely Visit to the West

By 1810 John Cowdrey was eleven years old and still too young to have made it on his own in the world. He was perhaps living with his eccentric father, Dr. Jacob Cowdery and Jacob's second partner in life, Lutico. It is known that the couple were living in Canandaigua in 1799, but where were they living by 1810? An extended visit by one of Jacob's nephews provides a clue in answering this question. In the summer of 1810, shortly after his marriage to his second wife, William Cowdery, Jr. moved his family temporarily to Williamson, Ontario Co., New York. Before the year was over he and his family were settled adjacent to what is today's Williamson township, in Ontario on the Lake (on the shore of Lake Ontario, a little east of what would later be the city of Rochester), as recorded in the U. S. Census for that year.

The Williamson area lies about twenty-six miles north of Canandaigua and about fourteen miles north of Palmyra. It is reasonable to assume that William's Uncle Jacob was then living either in the Williamson area, or some place close by and had helped arrange accommodations for William, Jr. and family (minus little Oliver who had remained behind in Vermont) at the northern end of Ontario Co. Oliver wasn't with his father and new step-mother on the 1810 trip because he was still quite young and possibly, even that early in his life, weak and sickly. William, Jr. likely took his family to New York in order to conceal the fact that his second wife, Keziah, was already about two months pregnant at the time of his marriage to her on 18 March, 1810 -- only six months after the death of his first wife, Rebecca (Oliver's mother), the previous September. Keziah Cowdery received a "letter of recommendation" from the Poultney, Vermont Congregational church on 26 May, 1810, granting her leave to join another branch of the Congregationalists at her new residence. It is extremely unlikely that she would have obtained such a recommendation had the church members realized she was already four months pregnant (with a child conceived two months prior to her wedding to William, Jr.).

It is quite possible that it was Dr. Jacob Cowdery, William, Jr.'s uncle, who attended the birth of this new arrival in the family (Rebecca Marie, born 18 Oct., 1810). Several months later, William, Jr. took his family back to Vermont and proudly presented his new daughter as if she were fully two months younger than she really was -- a child conceived on his wedding night, or so it would seem to the members of the Poultney Congregational church. To sum up, the 1810 visit of the William Cowdery, Jr. family to the same region where Jacob Cowdery had been known to have previously resided, provides a reasonable likelihood that Jacob, Lutico, and young John were then still living somewhere between Canandaigua and Lake Ontario.


The Little-Known Grandson of Dr. Jacob Cowdery

During the summer of 1813, when John Cowdery was fourteen and while the War of 1812 was causing widespread disruption and devastation in Western New York, John and his father (now an elderly man of 70) apparently made a trip to Meigs Co., Ohio, where John was to meet three of his half-brothers, probably for the first time -- the youngest of whom, Joel, was 27 years his senior.

A chip off the old block, young John seems to have shared his father's interest in the opposite sex at a very early age. While visiting his half-brothers in Ohio, John befriended a girl named Miss Fulton. Perhaps he would have married her, had he known she was carrying his child, but it appears he had already left the area before she discovered the pregnancy. In any case, she gave birth to a male child on 24 October 1814, named him John Cowdrey after his father, and died shortly thereafter. That child, raised by the Fulton family, was both the direct ancestor of Wayne L. Cowdrey and a second cousin to the Mormon Elder Oliver Cowdery, who was only eight years old when John, Jr. was born. Circumstances suggest that John knew nothing about the birth of his child or the fate of the mother until it was too late for him to do anything about the unfortunate situation in Meigs Co., Ohio.

Time passed. John, Sr., having already been denied one potential family, married Christina Peters at Avon, Ontario Co. (now Rush, Monroe Co.), NY, on 20 Sep. 1817, where he appears to have remained for several years before taking up residence about fifteen miles to the south in Freeport (now Conesus). From there, he moved to nearby Geneseo about 1830, and from there on to Sheldon in what is now western Wyoming Co., before finally settling still farther to the southwest, near Lodi (Gowanda), Cattaraugus Co., New York. There he lived, (just across Cattaraugus Creek, to the north, in Collins township, Erie Co.), for the remainder of his life, passing away there on 18 December 1866.

In either 1821 or (more likely) 1822, several years after his marriage and following the birth of two daughters, John, Sr. returned to Ohio and attempted to claim his son. The Fultons however, holding that young John, Jr. had never known any other family than their own, refused to give him up, leaving the elder John to return home empty-handed. Finally, having resigned himself to the fact that his namesake was irrevocably lost to him, he bestowed the name of John, Jr. upon another of his children, this one born in 1825.

According to Mehling (p. 149), John Cowdrey, Sr., son of Jacob, changed the spelling of his name to "Cowdrey." His son, John, Jr. (b. 1814), also used this spelling, as do his descendants to this very day. The other Cowderys in the Meigs and Athens county area of Ohio (all of whom were also descended from Dr. Jacob Cowdery) have generally spelled their names "Cowdery." The fact that Oliver and John, Jr. were cousins was known to John's eldest son, Rev. Loren Cowdrey of McClurg, Missouri (b. 1839 at Amesville, Athens Co., Ohio), who reported it to either Mary Mehling or her mother, Sarah Cowdery, around 1900 when they were actively collecting information for the family genealogy. The most likely source for Loren's information would have been the children of his three Ohio uncles, most of whom were born well before 1800. Some of these must certainly have been aware of the circumstances surrounding young John's birth, as well as many details of their own paternal ancestry. Moreover, John himself must have well understood that he was related to the Ohio Cowderys because he later migrated to Indiana in company with several of them.


A Last Look Backward

Particularly interesting, with respect to the elder John's residence at Avon, New York, is the fact that the first evidence we have of Oliver's brother Stephen Fuller Cowdery (after he left Vermont c.1816-17), finds him filing an insolvency petition in Avon, Livingston Co., New York, in 1826. When the new counties of Monroe and Livingston were carved out of Genesee and Ontario between 1818 and 1822, the town of Avon, Ontario Co., was split in two, the northern part becoming Rush in Monroe Co., and the southern part remaining as Avon in the new Livingston Co. Thus Oliver's brother Stephen and Jacob's son, John Cowdery, Sr. lived, at most, only a few miles from each other in the early 1820s. Perhaps they even lived together for a period, while the new farms in that region were cleared of timber.

Indeed, since it seems a reasonable assumption that John Cowdrey, Sr. and his father Jacob were already living in the Avon area before John's marriage in 1817, their presence may well have been the catalyst which attracted other Cowderys and their relatives to that same area. After Ludico died, Dr. Jacob Cowdery, aged and infirm, returned to Tunbridge, Vermont to live out the remainder of his life. He may have departed New York as early as the summer of 1815, allowing him a few golden years before expiring at Tunbridge on 11 April 1820 (aged at least seventy-seven). Given the fact that, by then, he had no children living in Vermont, it seems likely that Jacob spent his last years at the home of his elder brother, Dr. Jabez Cowdery (1741-1826).

In addition to all of the above, it should probably be noted that the Avon area just mentioned is not far at all from the 1820s residences of several interesting persons who later became prominent Mormons. Elders Brigham Young and Alvah Beaman both lived in the region, about equidistant between Palmyra and Batavia. Both were knowledgeable in the workings of the divining rod in locating buried riches, as was the Joseph Smith, Sr. family of Manchester. There is reason to believe that Joseph Smith, Jr. may have spent some months of his youth staying with the Beaman family (not far from where the Cowderys were then living) during the early 1820s. It is not unlikely that the paths of the sons of William Cowdery, Jr. and the family of Joseph Smith, Sr. crossed more than once during those early years, along the roads of the townships bordering the north end of Conesus, the westernmost of the Finger Lakes.


The Line down to Wayne L. Cowdrey

Some sources list the younger John Cowdrey's birthplace as having been Cleveland, Ohio, but careful investigation into this possibility produced no reason to accept it and a number of very good reasons to reject it. Given the results of recent research, it is safe to say that John, Jr. was born either in Meigs Co. or neighboring Athens Co., in the neighborhood of the farms of his uncles Jacob, Jr., Squire, and Joel Cowdery. On 17 November 1836, John Cowdrey, Jr. married Orinda Nichols at Amesville, Athens Co., Ohio. The couple had twelve children, the seventh of whom was Aaron M. (b. 2 May 1851 in Terre Haute, Indiana). Aaron M. Cowdrey was Wayne L. Cowdrey's great-grandfather. He married Calista Coon, on 6 Mar 1882 at Lyndon, Osage Co., Kansas. One of their sons was Clyde Edgar Cowdrey (b. 27 Feb [Mar] 1884; Kerwin, Rice, Kansas, d. 25 Oct 1943; Los Angeles, California). Clyde, the son of Aaron and Calista, was the grandfather of Wayne L. Cowdrey. As may be seen from the above information, the line of the Cowdrey that produced Wayne moved from Ohio, to Kansas, and then on to California. John, Jr. himself eventually moved to Wabaunsee Co., Kansas. He died im Wabaunsee Co. on 13 January 1895 and was buried there in Keene cemetery.

Given what is set forth above, it is correct to say that Wayne L. Cowdrey is a descendant of Dr. Jacob Cowdery, the Great Uncle of Oliver Cowdery, through Jacob's son John, Sr. and his grandson, John, Jr. This line of descent was known to the Rev. Loren G. Cowdrey (b. 1839), who considered his family to be relatives to the Mormon Elder, Oliver Cowdery. Wayne L. Cowdrey, in turn, is descended from Loren's younger brother Aaron (b.1851). If Loren recognized his relation to Oliver, it is safe to assume that Aaron did as well, thus providing the family tradition of a relationship to Oliver, the same tradition which was passed down to the grandfather of Wayne L. Cowdrey.

It is here that study of the matter gets somewhat complicated, because although it is clear that Loren's father was John (1814-1894), the previously documented lineage is clouded at that point, with Mrs. Mehling admitting that she "fail[s] to find a John in [Oliver's] branch" of the family tree. 2

Further compounding the problem was John Cowdrey, Jr.'s reluctance to say much about his ancestry, even to his own children, for reasons which only become clear as we begin to examine just who this man really was and the probable circumstances surrounding his birth. This present article represents a highly generalized summary of facts and conclusions painstakingly pieced together from a wide variety of primary and ancillary sources. 3

To summarize: Oliver Cowdery's father was William Cowdery, Jr. (1765-1847), and Oliver's grandfather was William, Sr. (1737-c.1831). Oliver (b.1806), was William, Jr.'s youngest son; and although he (Oliver) had no grandchildren, he did have close relatives who had posterity. Tracing the line of descent through that posterity, Wayne L. Cowdrey can be shown to be a second cousin to Oliver Cowdery, four times removed -- all of which leads us to look at another branch of Wayne's family tree. Although few Mormons are aware of it, Oliver Cowdery and Mormon Prophet Joseph Smith, Jr. were second cousins, both via Smith's mother, Lucy Mack and through a second, even lesser known kinship. Curiously, this same family connection also makes Wayne L. Cowdrey a second cousin of Joseph Smith, Jr. -- four times removed, of course. To those who would attack Wayne's ancestry, the present writer can only say, "Take care; for in so doing, you may well end up in attacking the kinship bonds of the family of the Prophet himself."

__________
* Note: Headline illustration of Wayne L. Cowdrey adapted from They Lie in Wait to Deceive II.

1 One widely-distributed book attacking the character of Wayne L. Cowdrey, based upon reports of his supposedly having claimed descent from Oliver, is Robert and Rosemary Brown's 1984 book, They Lie in Wait to Deceive II. Selections from the 1993 edition of this book, are available on-line, accompanied by a report of Dale R. Broadhurst's investigation of the claims made against Wayne L. Cowdrey.

2 Some researchers have attached John, Jr. to the family of Calvin Cowdery (b. 12 Mar., 1796, in Tunbridge, Orange, Vermont) and his wife Mary Wells Chappel (b. c. 1813, in Tunbridge). This solution is unsatisfactory, given the fact that Calvin and Mary were in Orange Co. at the time of John's birth, which is always said to have been in Ohio. Calvin and Mary's six children were all born in Orange Co., Vermont.

3 For a wealth of additional information on the strange history of Dr. Jacob N. Cowdery, Oliver Cowdery, Joseph Smith, and the circumstances surrounding the origin of Mormonism, see Cowdrey, Davis, O'Neal & Vanick's The Spalding Enigma: Who Really Wrote the Book of Mormon? a very limited, numbered edition of which was previously available in the form of review copies, on CD-ROM from Spalding Research Associates, 1315 18th St., Manhattan Beach, CA 90266 (1,100 pgs, illus. -- now out of print --). See also William L. Moore's on-line article, "The Great 'Book of Mormon' Sham."