! BODY bgColor="#E6D0B0">

<! -------------------------- masthead ------------------------ >
---
<! --------------------------------> unOFFICIAL JOSEPH SMITH HOME PAGE

---
<! -------------------------------->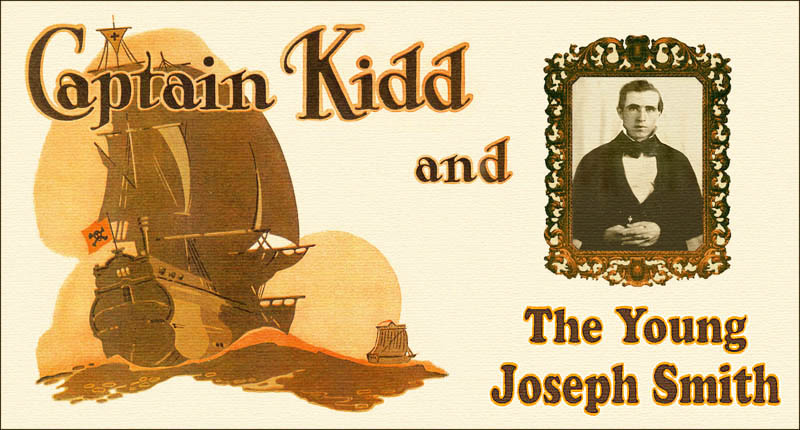 CAPTAIN KIDD and JOE SMITH


---
Jos. Smith: (Pics & Photos) | (Money Digging) | (Capt. William Kidd) | (Repeating Dreams)
---

<! ======================== Joe & Kidd 1842 ================== >





Lowell [ THE ] Courier.



Vol. VIII. Lowell, Mass., Thursday, July 28, 1842. No. 1203.


...MORMON DECEPTIONS.
...about Jo Smith and the origin of the Mormon humbug [and] the earlier history of the Smiths. -- They were always considered by their own townsmen as a lazy, vicious, profane, unlearned, superstitious family.... spending most of the time not required for the provision of their immediate wants, in digging in the hills of Manchester for money, under the often-repeated impression that Capt. Kidd or some other person of wealth, had there deposited their treasures.... -- As for Jo, he is altogether too stupid to write an ordinary newspaper paragraph of common sense, as the columns of the Mormon paper will bear abundant testimony...


(view full article in 1842 paper)


Note: ...





<! ======================== Joe & Kidd 1842 ================== >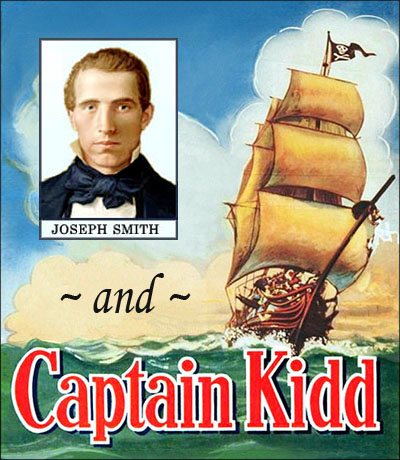 Note: (under construction)



<! ======================== Joe & Kidd 1842 ================== >

return to the top of this page


---
The Joseph Smith Home Page
---