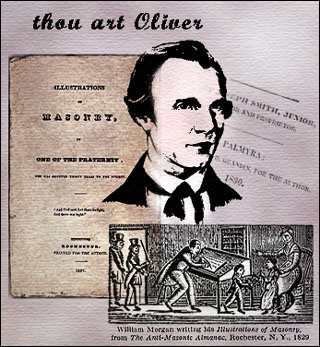 Oliver Cowdery had no desire to see his personal history placed before the inquisitive eyes of a potentially hostile audience. Although he told the story of Joseph Smith and the early days of Mormonism, he never wrote his own memoirs and he never provided any details for other writers who wished to tell the Oliver Cowdery story.

Reconstructing the hitherto unreported events in Oliver's life is no easy task. Only a small portion of his story can be told with any hopes of accuracy and many of the biographical gaps may never be filled. This much can be said now: Oliver moved west from Vermont well before 1825 -- he engaged in obscure and secretive projects which were known to few besides himself -- and he knew both Joseph Smith, Jr. and Sidney Rigdon personally prior to 1828.



Watch this space for more.